Starship featuring Mickey Thomas presented by Luminary Hotel & Co.
Sunday, April 2 @ 7:00 pm
Starship featuring Mickey Thomas, on Sun, April 2 at 7pm, is our next concert in our Rockin' on the River Concert Series.
Mickey Thomas and his soaring voice propelled Starship through the '80s, his and compelling vocals establishing him as one of rock music's most recognizable stars. He first made his mark in 1976 as lead vocalist on the mega-hit "Fooled Around and Fell In Love" with The Elvin Bishop Band. In 1979, Mickey joined Jefferson Starship as the lead vocalist, recording a string of hits including "Jane," "No Way Out," "Find Your Way Back," "Stranger," "Layin' It on the Line." The group was renamed Starship in 1985 and went on to record three #1 hit songs, including "We Built This City," "Sara," and "Nothing's Gonna Stop Us Now" from the film Mannequin, which also was an Academy Award nominee.
Starship features Mickey Thomas (Lead Vocals), Jeff Adams (Bass), John Roth (Guitar), Phil Bennett (Keyboards), Darrell Verdusco (Drums) and Cian Coey (Vocals).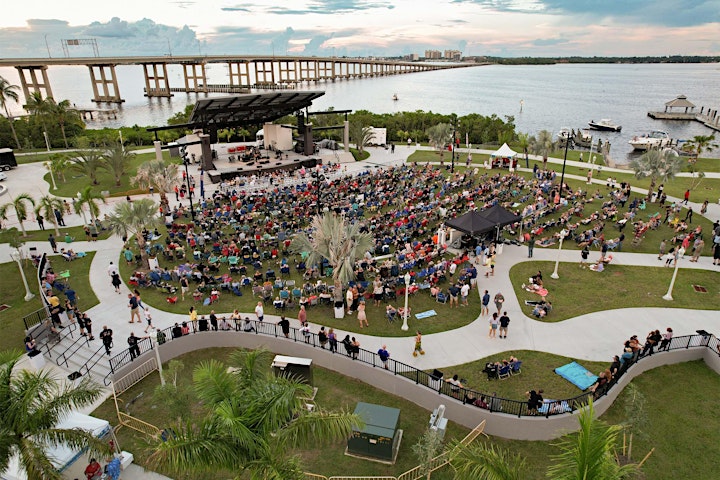 Caloosa Sound Amphitheater Food Drive
Please consider bringing non-perishable food items to donate to the Caloosa Sound Amphitheater Food Drive benefiting the Harry Chapin Food Bank of Southwest Florida. Collection bins will be placed at both event entrances. Click here for more information about Harry Chapin Food Bank!
Refund & Exchange Policy
Please note all sales are final. There are no refunds or exchanges unless the event is postponed or cancelled. For more information, please visit CaloosaSoundAmp.com.
Ticket Management Policy
Please note in an effort to provide the best seating experience for all attendees, we reserve the right to relocate your seats if you as the ticket buyer, intentionally or unintentionally, leave a single ticket next to you selected tickets. We do this in an effort to ensure that we have enough tickets for all potential attendees. Your seat will never be moved back and in most cases the seat will only move one seat to the left or to the right and in some cases your seats might actually be moved closer.
Accessible Seating
Accessible seating is limited. Accessible seating is available on a first come, first serve basis and is not always available on the event day. Please contact us for more information and/or to purchase tickets. For more information, please visit CaloosaSoundAmp.com